Ladislav Mura, Tibor Zsigmond, Ferenc Bakó, Kupi Marcell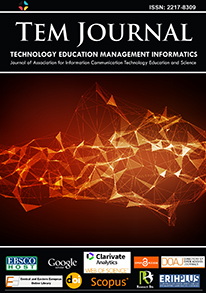 TEM Journal. Volume 12, Issue 2, Pages 691-699, Published: 29 May 2023.
Abstract:
The aim of the study was to examine what common characteristics can be observed in companies based on Garvin's learning organization and the Quinn's organizational culture. Both of the trends are considered a fundamental factor of modern management. Studying the international scientific literature, it is clear that examining the overlaps between the two approaches is highly incomplete. The issue was approached from the perspective of employees, as they show high willingness to express their opinion. A questionnaire survey was used as a part of our research. 549 responses were included in the analysis, during which we applied a cluster analysis. Based on the results, three different types of organizational environment can be defined: supporting, neutral and distancing.
Keywords:  Organizational environment, organizational culture, learning organizations, Garvin, Quinn.